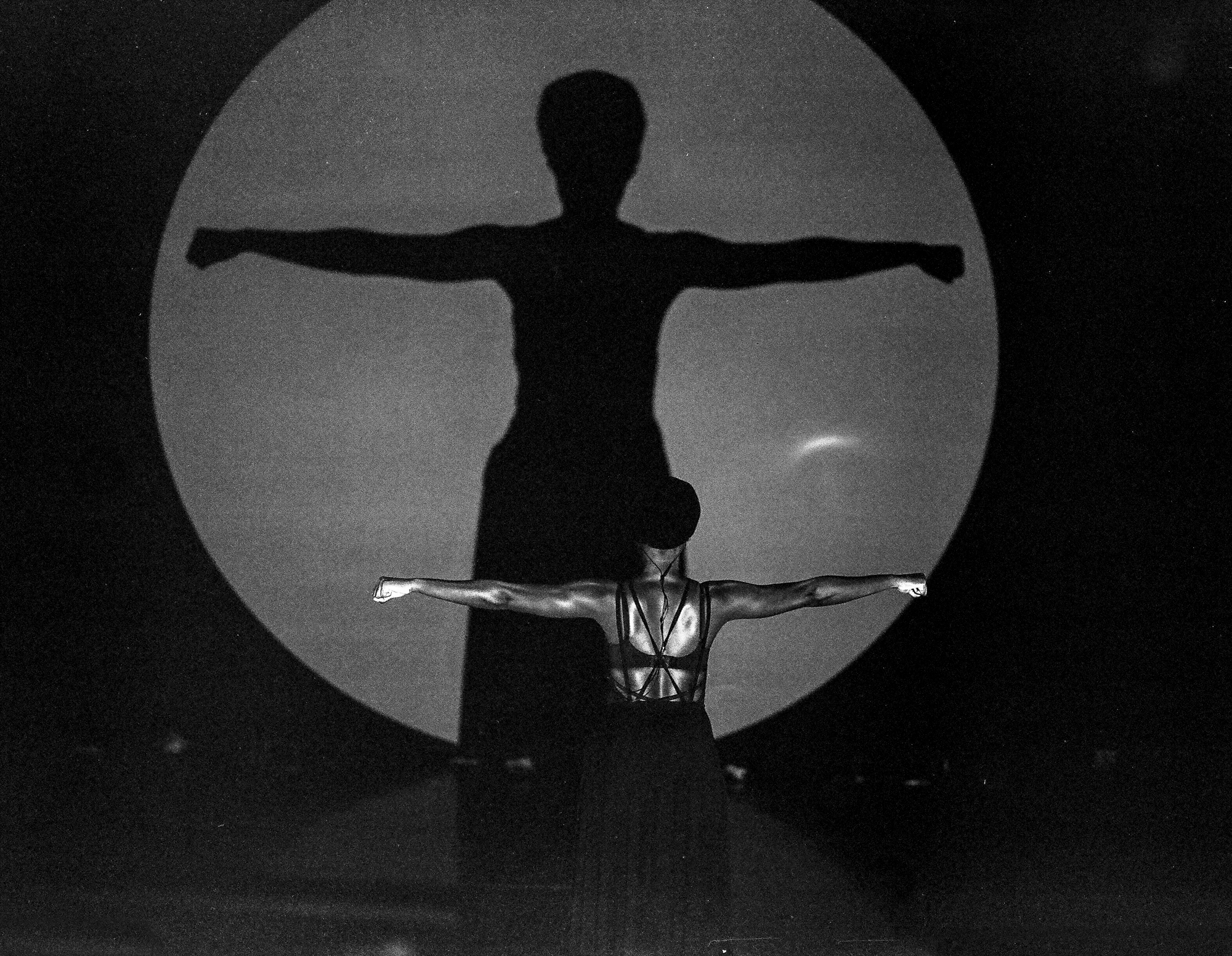 The Body Remembers Documentary
On Demand |
Free
The Body Remembers Documentary
"To give love to our inner selves we must first give attention, recognition and acceptance. Having let ourselves know that we will not be punished for acknowledging who we are or what we feel we can name the problems we see" – Bell Hooks, author of Sisters of the Yam: Black Women & Self Recovery
The body is an archive. It remembers everything – even the things that the head forgets.
Heather Agyepong's powerful new solo performance The Body Remembers explores how trauma lives in the body, particularly for Black British women across different generations. Through a unique and compelling relationship between the audience and artist, it creates a collective cathartic experience.
Created & performed by multidisciplinary artist & actor Heather Agyepong, The Body Remembers features interviews of Black British women in trauma recovery. The performance is inspired by the therapeutic practice of Authentic Movement with Agyepong as The Mover and the audience as The Witness. Featuring dynamic projections and an immersive soundscape which help the audience to re-discover the power of self-reflection as the start of recovery and healing. Co-created by Imogen Knight (movement) and Gail Babb (dramaturgy), The Body Remembers creates a space for audience and artist to attend to themselves and each other.
The Body Remembers is produced by Fuel, with support from Arts Council England, Wellcome Trust, the Esmee Fairbairn and the Jerwood New Work Fund.
Creative team
| | |
| --- | --- |
| Co-creator (dramaturgy) | Gail Babb |
| Co-creator (movement) | Imogen Knight |
Cast
| | |
| --- | --- |
| Creator/Performer | Heather Agyepong |

Everyday Moments
Podcast |
Free
Fuel presents Everyday Moments
Imagine there was a soundtrack to those small moments when you find yourself alone, brushing your teeth, in the bath, watching the rain stream down your living room window, or when you're tucked up in bed unable to sleep.  
Everyday Moments is a series of podcasts from different artists inspired by their favourite everyday moment, designed to be listened to at a particular time and in a particular place. A new episode will become available for each listener biweekly. 
Everyday Moments was originally presented by Fuel and Roundhouse Radio in 2011. Originally funded by Esmée Fairbairn Foundation and Arts Council England. 
Creative team
| | |
| --- | --- |
| Created by | Bobby Baker, Inua Ellams, Nic Green, John Hegley, Kazuko Hohki, Adrian Howells, Josie Long, Peggy Shaw, Hofesh Shechter, Lemn Sissay, Nick Whitfield, and Melanie Wilson. |
Signal Fires
Podcast |
Free
Signal Fires
Signal Fire (n): a fire or light set up in a prominent position as a warning, signal, or celebration.
Originally presented as part of the nationwide Signal Fires project in 2020, which gathered together storytellers and audiences to signal the importance of touring theatre and celebrate our fundamental need to tell stories, Fuel's Signal Fires is a series of audio pieces with a new piece becoming available to each listener every week.
The series features five stories written by international and local writers: Devon's Alice Oswald alongside Kim Scott from Australia, Kiki Katese from Rwanda, Hemabharathy Palani from India, and Sara Sharaawi from Egypt. Their stories respond to the duality of fire, creating warmth and community as well as danger and destruction, as a symbol for this time.
Signal Fires premiered live in south Devon in October 2020 and was presented by Fuel and Coombe Farm Studios in collaboration with Woodlands Presents. Signal Fires by phone was presented by Fuel and Eden Court Highlands in November 2020. Signal Fires was supported by CVC.
Creative team
| | |
| --- | --- |
| Written by | Kiki Katese, Alice Oswald, Hema Palani, Kim Scott, Sara Sharaawi |
| Directed by | Adura Onashile |
| Performed by | Francis Firebrace, Laura Hanna, Akiyawerikumo Henry, Alice Oswald, Bharti Patel |